OUR PATIO IS OPEN!!! Join us for breakfast, lunch and dinner. Inside Dining is also open. Please note that as of September 22nd, you will be required to show Proof of Vaccination (Covid-19, 2 does, 14 days since your 2nd dose) along with a piece of government id, in order to sit and eat inside our dining room or to attend any event/banquet at Millcroft Golf Club. Masks can be removed when sitting at your table eating, but must be worn when moving around the room or using the restroom facilities. Thank you for your cooperation.
Our outdoor patio does not require you to show proof of vaccination.
TAKEOUT DINNER AVAILABLE FOR PICK-UP
PLACE YOUR TAKE OUT ORDER BY EMAILING:
EMAIL KIRSTIE AT: KIRSTIE@MILLCROFTCATERING.CA
OR
– CALL 905-332-5111 EXT. 28
*Menus are below: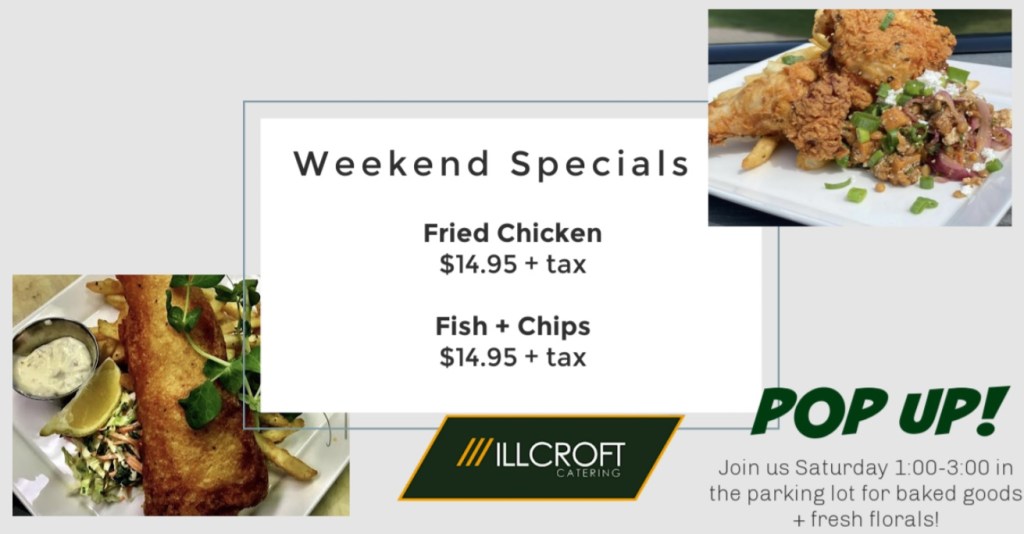 Millcroft Golf Club offers the ideal setting for your corporate and private events. Our banquet facility is equally perfect for a larger tournament, your company's meeting or corporate events, or a small gathering of family & friends. The banquet & dining rooms open up onto our two tiered back deck which overlooks the 18th fairway and greens providing a spectacular setting for your next event.
Millcroft Golf Club provides a worry-free event experience. We have a professional staff ready to assist you with all of your important details and we provide a range of services and partners to ensure your event is a grand success.
We offer a variety of cocktail menu options to suit your needs and our Executive Chef would be happy to work with you to create your own customized menu.
For additional information , please visit our company's website at www.millcroftcatering.ca
Contact us and let us help you get the planning underway!